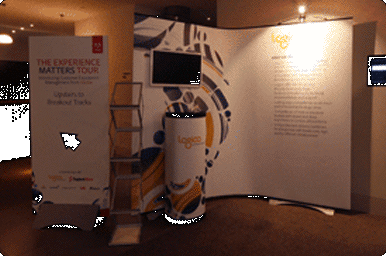 This space only stand at a conference uses our Twist Media stand
to create a functional graphic display combined with a Banner Stand
and Literature Rack. It is quick to assemble, portable and can be rebranded as your corporate messages change. If your stand size
changes you can add or remove hardware and graphics to adapt
the size.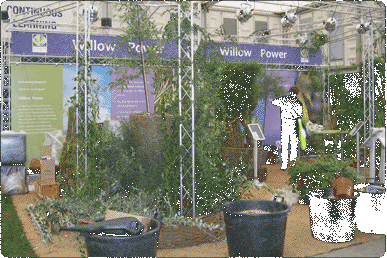 However, if you require a more functional stand you could create an Aluminium Structure and brand this with graphics printed onto flame retardant PVC, Foamex Boards, or a Cotton Casement.  Or if you are wanting a more corporate stand that will provide a permanent display, take a look at the Linear range.